Tech conferences are exciting for developers! We always want to know more about the new technologies, their practical use cases and try them out!
What's more exciting than learning them from the Industry experts itself! There comes IBM Code Day on February 14th 2018, A day of tech learning across various technologies like Machine learning, AI, Robotics, Quantum computing, Blockchain and many more!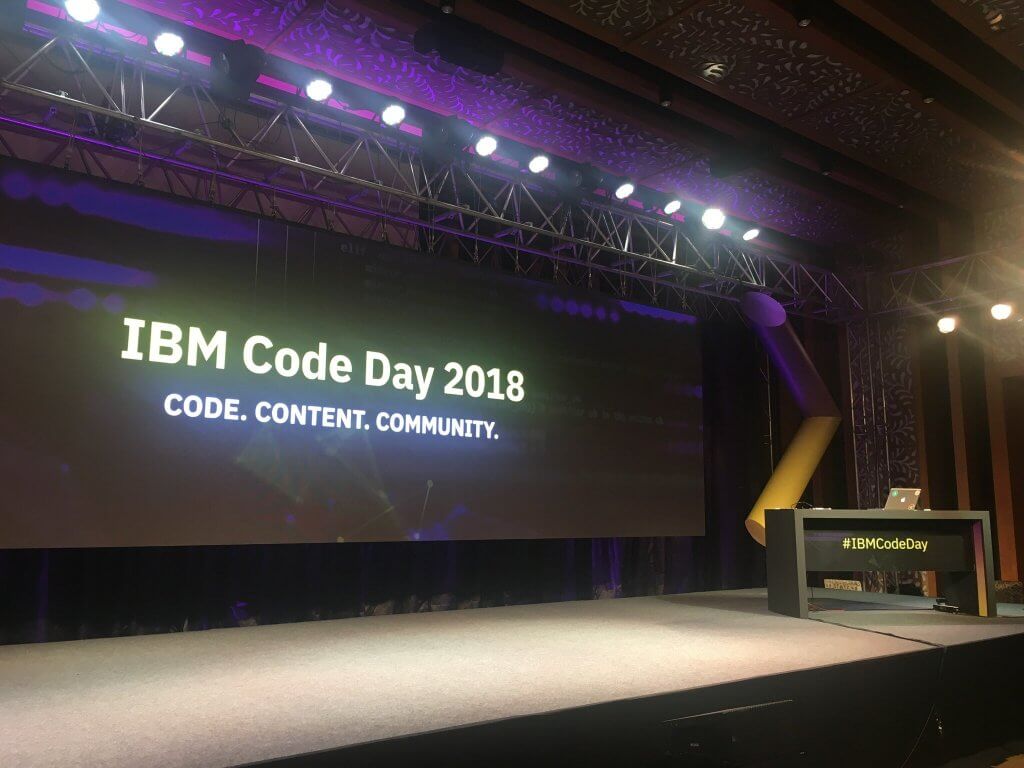 Seema Kumar, Country Leader, Developer Ecosystems, IBM kickstarted the IBM Code day by talking about Why It's the best time to be a developer in India. It made me think about a recent post that I read "Are Indian developers good at programming?". The answers were mixed opinions. It's a big controversial topic overall.
The truth is that "There are a lot of below average developers" But "There are many more exceptional developers in India" You just have to pick them right. Why else would Google and Microsoft have Indian CEOs!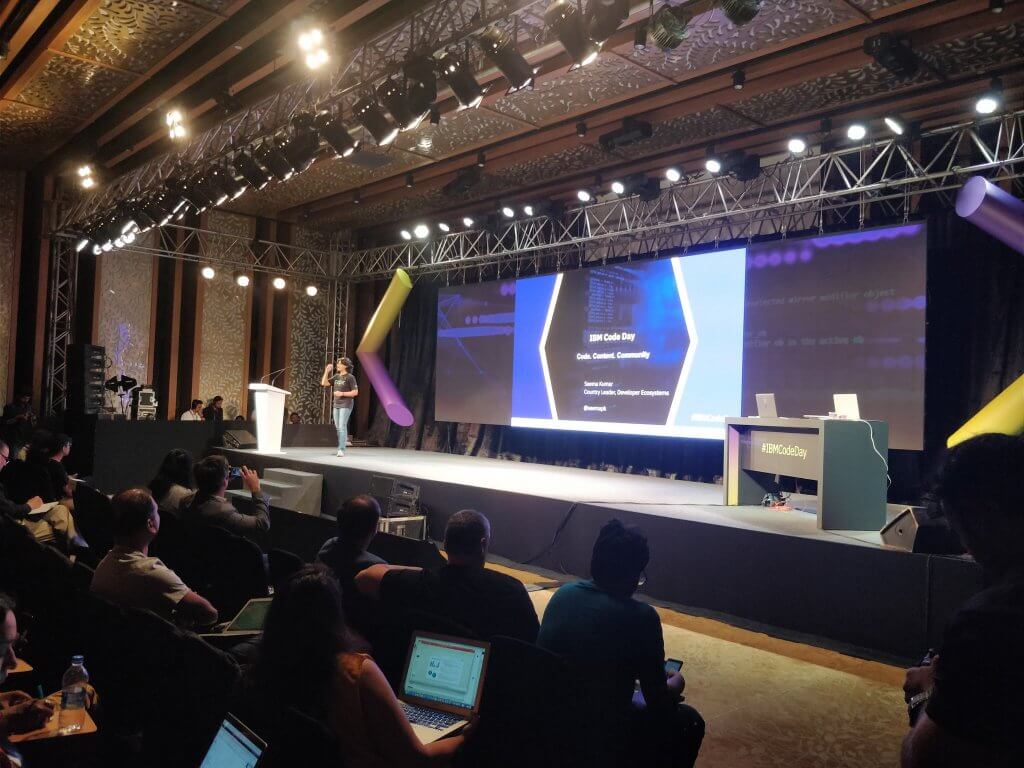 14-Year-old talks about Quantum computing
Next talk was from this 14-year-old Tanmay Bakshi. I had never touched a computer when I was 14 and this guy is talking about Quantum computing at this age 😁 A Real Genius!
It was a quick Intro to Quantum computing with IBM Q and Training IBM visual recognition using Machine learning along with live demos. It was interesting to see how easily auto-tagging can be utilized from IBM platform for video recognition just by manually tagging a few frames. I'll drop demo videos on this topic soon!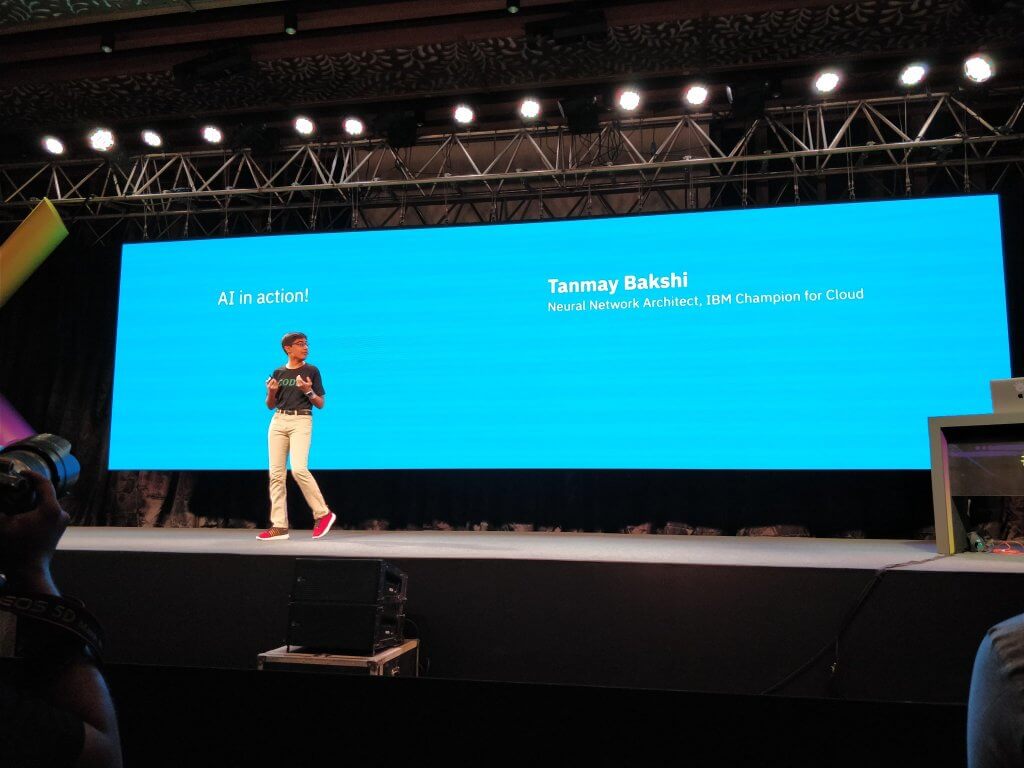 Building for a billion – India Stack
This talk by Nikhil Kumar was one of my favorite talks on IBM Code Day. It was interesting, had some fun element, and detailed information about India stack.
I was aware that Indian Government is providing APIs for Aadhar Auth, E-KYC and UPI but never knew that It is this sophisticated. I've been seeing that more and more platforms trying to integrate Aadhar and E-KYC for Identity verification. I'm definitely going to try this out.
Fun fact from this talk: T-Series (An Indian music channel) is the most viewed channel on Youtube 😁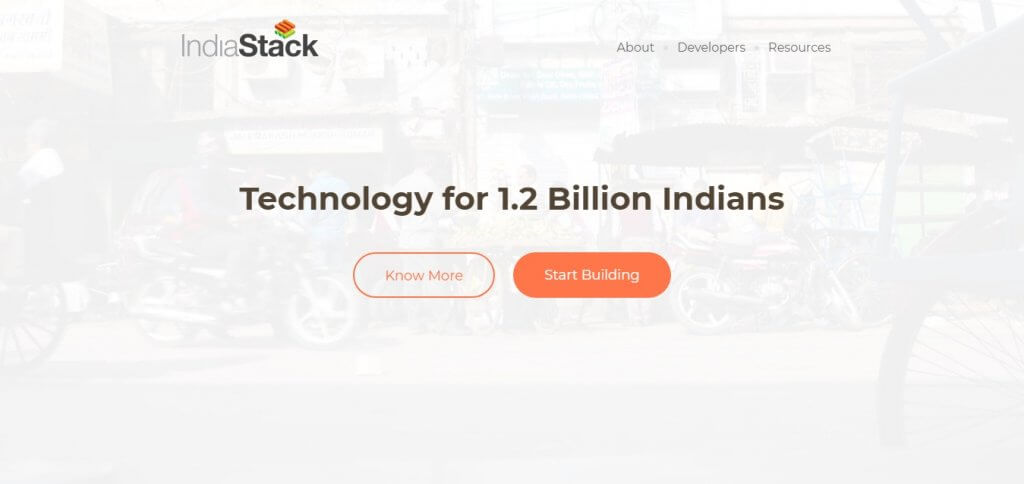 Data science and AI in business Analytics
A Quick Q & A session with Manthan CTO, Atul Batra on using AI and data science in Business Models. This session was all about how effective business decisions can be made using AI in analyzing the data.
There wasn't any practical demo. It would've been great if a quick demo was shown on how Manthan works!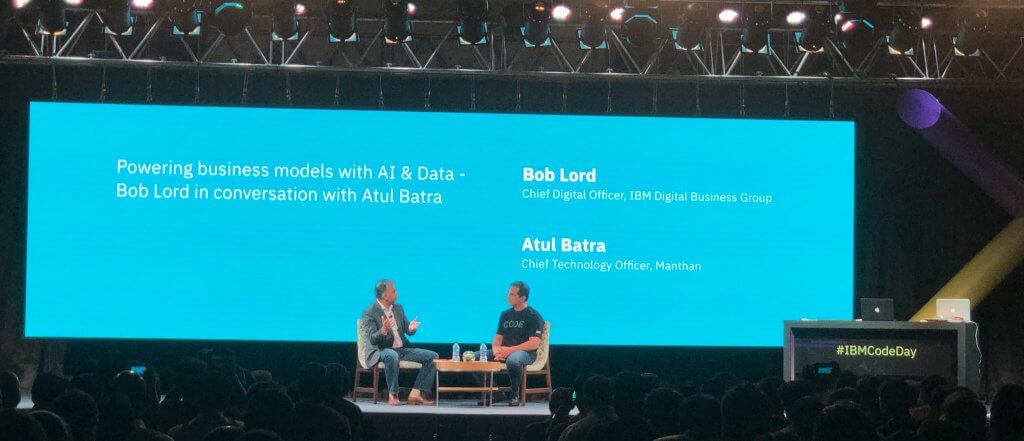 IBM Code Challenge
IBM Code challenge was running for past 1 month. I was a participant too! And guess what I got the 2nd prize 😋 The challenge had 3 mini challenges – Riddle challenge, Trivia challenge and Build a chatbot challenge. I built a simple Pizza ordering chatbot using IBM Watson Conversation API.
Building a Chatbot using Watson conversation API is a breeze. You can train your chatbot to a highly sophisticated chatbot if you spend a decent amount of time training Watson with appropriate intents and dialogs.
If you want to build a chatbot then Watson conversation service should be your first priority.
What was the prize I got in IBM Code challenge? It was a Fitbit Charge 2 😍 It definitely Adds some value in tracking my fitness goals!
Won this Fitbit Charge 2 in IBM Code challenge! Thanks @IBMAsiapacific #IBMCodeDay #AI #coding pic.twitter.com/65CHLq26kW

— Coding is Love (@codingislove) February 14, 2018
Data science and AI in robotics
One important point from this session is that We are using Robots extensively in doing repetitive actions which are "Thing faced" but we aren't using Robots in "Human faced" actions which have a social element or emotional element or direct interaction with users.
There are many reasons why we aren't using Robots in "Human faced" actions, It could be about how secure it can be or the fact that Robots aren't sophisticated enough to understand human emotions.
Nao Bot was brought to the session for a demo. Nao bot was looking so cute! 🤖 I wanted to buy one as soon as I saw this bot. But it is expensive at around 11 Lakhs INR 😅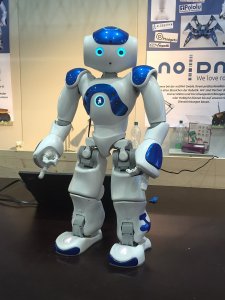 Anyway, The demo was to use Nao Bot as an interactive Robot for document verification. Let's say a user walks into a bank for completing his KYC compliance, then a Robot should be able to scan the documents and verify if everything is provided correctly or not and complete the process without any manual intervention. But the demo did not work because of some network issues or lighting issues to scan the document.
I felt that these are the kind of practical challenges that need to be addressed when it comes to AI, Visual recognition or Machine learning. For example, A shadow on an image can screw up visual recognition in apps like Cam Scanner. It is getting better and better every day but there's still a long way to go!
Controlling a Bot wirelessly using IBM Watson APIs
A simple bot was made to explain how it can be controlled wirelessly using Watson APIs. It had simple functionality like changing colors, Moving, rotating etc. This is not a sophisticated bot. It was made just to show the wireless connectivity with bots. Check out the demo video below.
Controlling a robot using IBM Watson APIs #IBMCodeDay #Robotics #AI pic.twitter.com/Spxsml2Pai

— Coding is Love (@codingislove) February 14, 2018
Visual recognition TJ Bot using Raspberry PI
This is like an extended version of the previous bot. TJ Bot is made of cardboard and the design is open source. Anyone can make this bot on their own. It can scan a person and tell their age based on Watson Vision API. It can answer general questions and say hi with its cute cardboard hand. Check out the demo below!
Visual and speech recognition TJ bot using watson APIs at #IBMCodeDay #Robotics #AI pic.twitter.com/M2ywAo9Od7

— Coding is Love (@codingislove) February 14, 2018
Code Labs and live demos at IBM Code day
There were many code labs and live demos at IBM Code day like Scalable WordPress implementation using Kubernetes containers, deep learning, scalable data science with containers, serverless cognitive actions, Insurance app using Blockchain etc.
I really liked the Blockchain demo which explains how a blockchain network can be used by an Insurance company. It looks like a perfect use case to explain about Blockchain practically.
In this case, An Insurance company, Automobile company and police department will be on a single Blockchain network. Let's say a user lost his bike and files a complaint with the police and then claims his bike insurance with the insurance company. The insurance company can immediately cross verify the bike's purchase details, police complain and confirm his insurance claim. This all happens immediately because they are on the same blockchain network. Read more about this use case here – Insurance app using Blockchain
Wrapping up
IBM Code Day was a great experience learning about latest technologies and interacting with developers and experts. I am going to more conferences like these! But the sessions can be made better by adding some fun element to it. I felt like a college lecture in few sessions but few others were amazing.
Thanks to IBM for organizing such an amazing event for developers! I Hope that an AI Robot with Machine learning skills will invite me at the entrance on next IBM Code Day 😎
Latest posts by Ranjith kumar
(see all)